Blog
As most people know throughout Central Oregon the housing market is at an all time high. Houses are being listed and posted pending within hours. For most people it can make the buying process scary. You might end up putting an offer in on a house you've never toured, or over bid on a house because there are currently 5 other offers in. Not only does this show the importance of getting pre-approved up front so you know exactly how much you can afford, it raises the question, "Why don't we just build a house?". The answer usually is something along the lines of "We cant afford to do that". Every time someone say's that my reaction is the same.....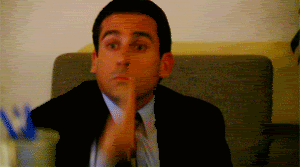 We have multiple different options for 1X Close Construction Loans. Most people have the thought they need to put 20-30% down on a new loan. This is only partly true. There are Conventional construction options which require 20-30% down. If you can afford and have the assets available to do so GREAT! But like most people, you might not. So what are your other options? There are currently options available through the FHA which allows construction with the FHA minimum down payment of 3.5%. You're a Vet? Even better, the VAs 0% down option is available for construction loans as well. This means that you can do a construction loan for the same amount down as you would a regular purchase.
You still might be saying, "I still cant afford to build a $250,000 house AND $80,000 in land. How about a $90,000 manufactured home on the same property? Today's manufactured homes are nothing like what you have pictured in your head. They have granite counters, real hard wood floors, updated appliances, among many other options. If you walked into one with your eyes closed you would have no idea you weren't in that $250,000 home. It's just another great option to look into.
"Well aren't there closing costs and pre-paids?" The easy answer is yes, there will be closing costs and pre-paid items such as taxes and insurance. HOWEVER, the loan allows these to be financed into the builders line items. This means they are added to the total loan amount and do not need to come out of pocket. Therefore, you can get into your house with only the down payment.
Working with someone local and trustworthy can make the process a pleasure instead of a pain. We currently have a select group of builders/manufactured home builders approved which we have hand picked because they are local, hardworking, and trustworthy. Have your own General Contractor in mind? We can work with that also. They are sent an approval package which will be sent to our construction resource team for review and approval.
If you have any questions on the subject please reach out to one of our Loan Officers for more detail.
"Slip slidin' away." Simon and Garfunkel. Existing Home Sales slipped in February, but all the good news didn't slide away.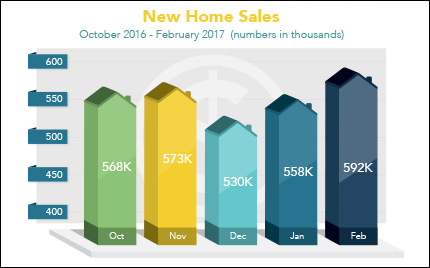 On the positive side, sales of new single-family houses in February hit a seven-month high and were up 6.1 percent from January to a seasonally-adjusted annual rate of 592,000, according to the Commerce Department. New Home Sales in January also were revised up to a rate of 558,000. February's sales are 12.8 percent above the February 2016 estimate and a welcome sign to prospective homebuyers who have struggled with limited inventory and rising home prices throughout the country.

After starting 2017 at the fastest pace in almost a decade, Existing Home Sales slid in February, according to the National Association of REALTORS®. Despite the slide, sales remain above February 2016 levels nationally and in all major regions.

Existing Home Sales fell 3.7 percent from January to a seasonally-adjusted annual rate of 5.48 million in February, but are still 5.4 percent above a year ago. Total existing housing inventory for sale at the end of February increased from January. However, inventory is 6.4 percent lower than a year ago and has fallen year over year for 21 straight months.

Homebuyers and those looking to refinance also had good news this week as Mortgage Bonds, and the home loan rates tied to them, benefited from the uncertainty that emanated out of Washington D.C. In the lead-up to the healthcare reform vote originally scheduled in the House for Thursday, investors weren't comfortable with the uncertainty surrounding the bill, giving Mortgage Bonds a boost midweek. Currently, home loan rates remain near historic lows.

If you or someone you know has any questions about current home loan rates or products, please don't hesitate to contact me.
Showing results 1 - 2 of 2
Page: 1